ABOUT ME
I'm awesome. See how it doesn't rain on me when I walk down the street in a storm? That's cause I sold my soul to the devil.
Previous Posts
My Contest Entry...
Here and Now...
The suffering of indigenous people tastes like Tur...
Buy one, get one free...
Sometimes you have to ask yourself.....
FWD:FWD:FWD...
Jesus Rims...
Update your blog! Damn Tasty...
Happy Birthday Tasty!!
The only candle you need in The End...

Archives
October 2004
November 2004
December 2004
January 2005
February 2005
March 2005
April 2005
May 2005
June 2005
July 2005
September 2005
October 2005
November 2005
December 2005
January 2006
February 2006
March 2006
April 2006
May 2006
September 2006
October 2006
November 2006
November 2007

Rock The Casbah...
My self fullfilling prophesy came true, see previous post for details.

My cousins, Agent 80 and 82....I'm agent 81. (Apparently in my head I think we're the CIA of having Good Times.) We spent last weekend celebrating the fruits of my labor by bumping and grinding with random men in Atlantic City. Yea baby! The agents and I met some fellows we affectionately refer to as: Crazy Guy, Sexy Guy, Nice Guy (who's not as cute and probably hates to be nicknamed "Nice Guy" because being nice doesn't get you laid), and Anaconda (with a nickname like that, he will get laid. But not by me cuz I like my anacondas more garden snake size).
As much as I would like to post a pic of these guys taken with a mid quality camera phone, something tells me that legally....I shouldn't.

So we turned the Taj Mahal out....spent about twenty bucks at the nickel slots, like the big ballers we are. After indulging our low level gambling addiction, we hit the Casbah, the club in the Taj for some free for ladies clubing. When we hit the door, we noticed that there was like five black people in there and we were three of them. That meant the odds were in our favor, we would be beating white boys off us with sticks. And thats pretty much what happened. Instead of sticks, I beat them off with provacative dancing, the kind that was illegal in the movie "Footloose" starring Kevin Bacon. Something tells me it encouraged them instead.
Go figure.

Our trio was downsized to a duo, when agent number 82 had to get some sleep around three AM...she's still young, she'll catch up. Agent number 80 and I (81) stuck with it till 6AM. We don't give up, we fought the a good battle with sleep deprivation and won. Then we lost the war by messing up our day of marathon shopping by waking up at 2pm when all the stores close at 6 on a Sunday.

To find out if The Agents and I will be at a club near you. Contact me for details. :)
Posted by TastyKeish at
7:50 PM
2 comments
I promise to write as regularly as my Bowels...
I'm back yet again, and happy to put this whole graduation party behind me. It has been hard being as bloggy as I usually am, which is eractic even when i'm on schedule. But as for the party... it was a good turn out. My mom went overboard on the speech, she literally named every accomplishment I ever had since nursery school, she even thanked about 90 percent of the people I was supposed to thank. So my speech went straight to hell and ended up sounded like stuff my drunk dad came up with. I also got some nice gifts and some much needed cash. Most of the cash is gone and I have nothing to show for it except a few bills with zero balances. Just when I think I have something saved up...this weekend i'll be putting myself back in debt shopping and really celebrating at the club. Bumping and grinding with random men on the dance floor is my way of patting myself on the back for a job well done.

I wouldn't have it any other way.
Posted by TastyKeish at
8:24 AM
1 comments
Watch your mouth...
My mom and I were in the Checks Cashed place and heard this while we were on line:


3 Year Old in Stroller: I want some juice.



3 Year Old: Gimme some juice.





Mother: There's no more juice.





3 Year Old: Gimme some juice, Ma!





Mother: You finished your juice.



3 Year Old: (angry) Gimme some juice, NIGGA!




I don't even know what to say about this one.



Posted by TastyKeish at
10:53 AM
8 comments
Growing Pains...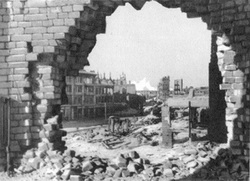 In case you haven't noticed, I been a little bitter lately, and it seems like it's going to be that way for awhile.

To add to my most recent crapfest. I live at home. Trust me, if I wasn't broke- I wouldn't. Being here in my late teens and now my early twenties has been tough at times, especially when it comes to boyfriends. My parents are old school Caribbean parents that have this weird cultural group think that I usually have no problem with. I just avoid it. But this time I really needed them to bend the rules.

They're throwing me a graduation party and my best/boyfriend (of four years) can't come because they won't let him stay over for like two days. Nevermind that I stayed with his family for like three weeks and they were nothing but nice. MY parents think it's a sin, sin, sin, bad, bad, bad, "what will people think?" etc... Eventhough I asked if he could stay in the basement, as far as he can get from me living in the attic. (YEA, I SAID ATTIC. I'm fucking pathetic.) They won't back down.

Now i'm stuck in the middle, not wanting even to have the party but having already sent the invitations out. Hating my parents for hiding behind their beliefs (you know they're full of shit when your grandma sides with you) but liking them cause they want to throw me a party. And parties are always good.

I guess there comes a time when the clash of beliefs between parent and child comes to a head.
I'm moving out.

Soon.


In a few months.


Eventually.
Posted by TastyKeish at
3:48 PM
2 comments
Blogroll
No blogroll yet, but it's on its way!