ABOUT ME
I'm awesome. See how it doesn't rain on me when I walk down the street in a storm? That's cause I sold my soul to the devil.
Previous Posts
Ipods and public transportation don't mix...
Got my degree....
Woof, Woof...
Waking Nightmare...
Mmmm, Mmmm Good...
Working Girl....
OSCARS BIOTCH!
Dream, Dream, Dream....
These people are dead...
I'M BAACCKK!

Archives
October 2004
November 2004
December 2004
January 2005
February 2005
March 2005
April 2005
May 2005
June 2005
July 2005
September 2005
October 2005
November 2005
December 2005
January 2006
February 2006
March 2006
April 2006
May 2006
September 2006
October 2006
November 2006
November 2007

Growing Pains...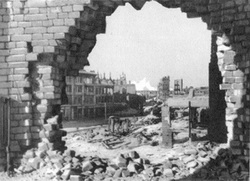 In case you haven't noticed, I been a little bitter lately, and it seems like it's going to be that way for awhile.

To add to my most recent crapfest. I live at home. Trust me, if I wasn't broke- I wouldn't. Being here in my late teens and now my early twenties has been tough at times, especially when it comes to boyfriends. My parents are old school Caribbean parents that have this weird cultural group think that I usually have no problem with. I just avoid it. But this time I really needed them to bend the rules.

They're throwing me a graduation party and my best/boyfriend (of four years) can't come because they won't let him stay over for like two days. Nevermind that I stayed with his family for like three weeks and they were nothing but nice. MY parents think it's a sin, sin, sin, bad, bad, bad, "what will people think?" etc... Eventhough I asked if he could stay in the basement, as far as he can get from me living in the attic. (YEA, I SAID ATTIC. I'm fucking pathetic.) They won't back down.

Now i'm stuck in the middle, not wanting even to have the party but having already sent the invitations out. Hating my parents for hiding behind their beliefs (you know they're full of shit when your grandma sides with you) but liking them cause they want to throw me a party. And parties are always good.

I guess there comes a time when the clash of beliefs between parent and child comes to a head.
I'm moving out.

Soon.


In a few months.


Eventually.
Posted by TastyKeish at
3:48 PM
2 comments
2 Comments:
Money + Gun Dealer + Me = Independence. :-)
wine + drugs (the legal ones) = bliss while dealing with my mother

Well, maybe not bliss, but I'm too medicated to tell.
Blogroll
No blogroll yet, but it's on its way!