Drunkards Gallery I
One thing I always seem to notice where ever I go is drunk people.
At one point or another we have all been drunk.
You get that look, you're center of gravity is totally non-existant, and you don't know what the hell is going on.

And thats okay.

This is my ode to the inebriated, a gallery to celebrate the very thing that people do to become confident, to quell fears, to be humorous, to escape everyday life...This is,

The Frenchman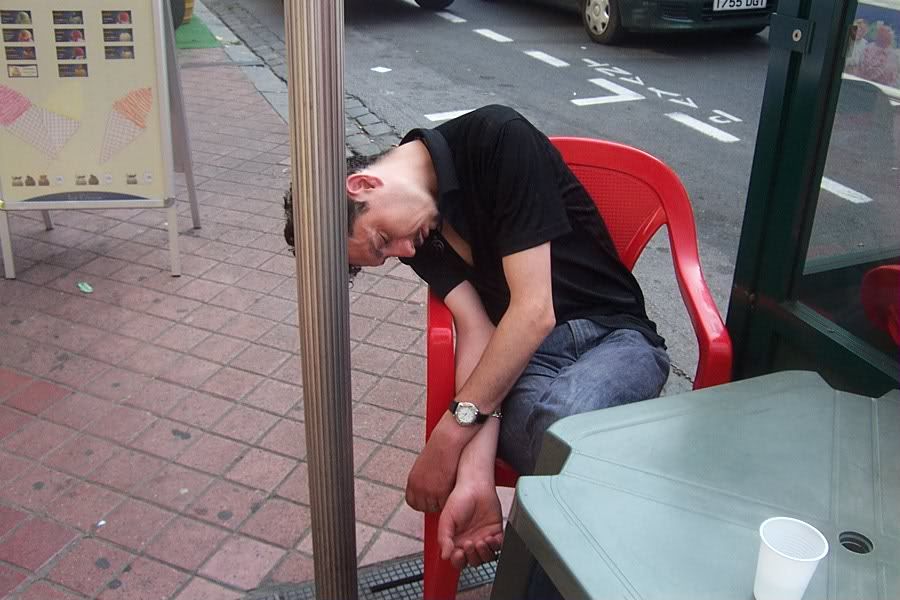 I
met
this gentleman during my journey to Calle, France last summer.
I really just wanted an authentic French meal, perhaps we should have split a bottle of whatever he was drinking. Because the meal wasn't that great.
The Penn Station Girls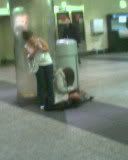 Apparently, these young ladies didn't realize how ambitious they were in looking for fun.
I could tell just by seeing the one on the left swallow back her vomit that they had a great time!
I watched these girls for about an hour while I waited on my train. There was spontaneous crying and hugging strangers, and nearly falling.
The only thing to remind them of the night before is the huge vomit stain on her jacket.
Volume II coming soon....Cheers!
Posted by TastyKeish at
7:46 PM
4 comments
4 Comments:
cheers,mate!
hey there keish, thanks for dropping by at my blog (http://grooveaid.blogspot.com/) and leaving a comment...appreciated..mind if i link u up to my main blog??
link away krunchie, link away!
lol..good good..i be linking you at me main blog, http://socialapathy.blogspot.com/

do drop by..

cheers
Blogroll
No blogroll yet, but it's on its way!