How We Spent the last week of 2005...A Photo Review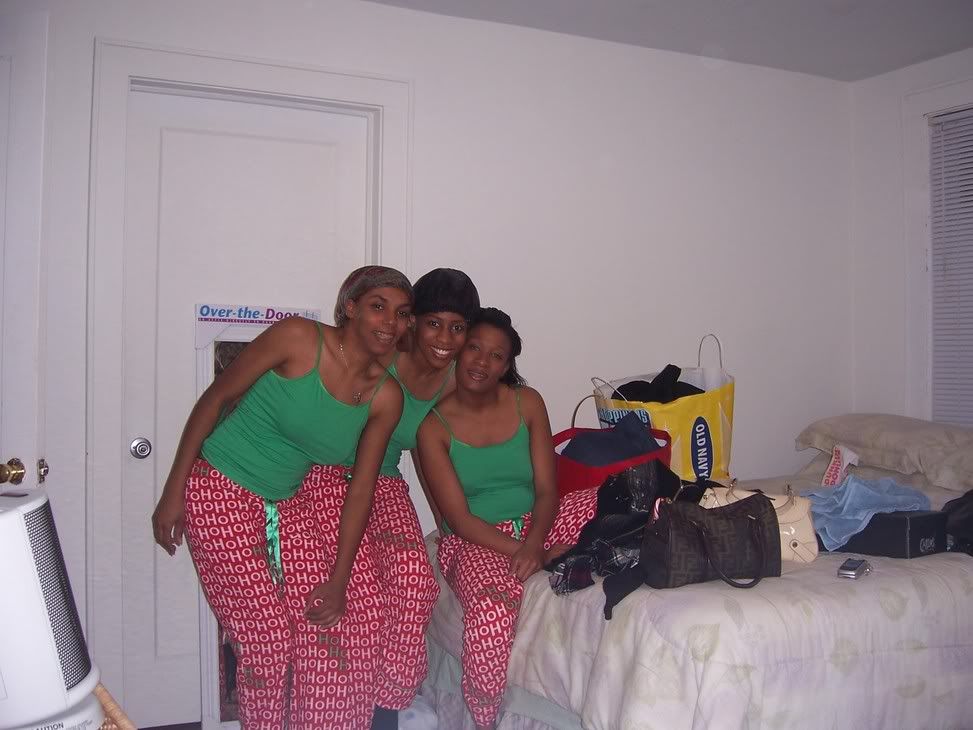 Happy Holidays From the HO, HO, HO's!
As agents we REALLY do wear the same pajama's even when were NOT together. Strange but true....in all those bags are matching outfits! Serious.
On the Wednesday after Christmas, the Agents and I capped off a day of shopping with an attempt to goto a club in New Jersey. Take a good look at the shoes I'm wearing.....Now picture me (and the agents) online for an hour to get into this place....By then I was salivating at the thought of the 24hr Crown Fried Chicken across the street. I damn near took off the shoes and ran there afterwards....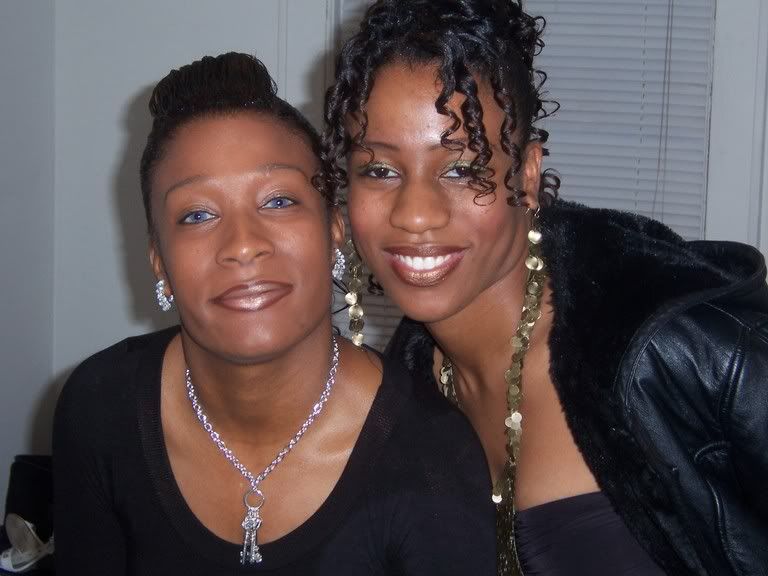 You may not recognize the face on your left. That's Agent 82! 82 is well into her coursework in All Night Escapades 101 taught by Agent 80 (on the right) and myself. Keep up the good work! You're making up for the D you got when you party pooped in Atlantic City....but we won't go there.
On Friday night, Agent 80, Big D- The Weathergirl, G, and I went to Jay-Z's 40/40 club. It was soon a toss up between Big D- The Weathergirl and Agent 80 on who was pimpin the most....I say it was a tie! G was just chillin in the cut, acting like he didn't know us...That's cool. He can't be messin' with my pimp game. WORD!
Myself, Tastykeish aka Agent 81...Como se dice
"getting my groove on"
?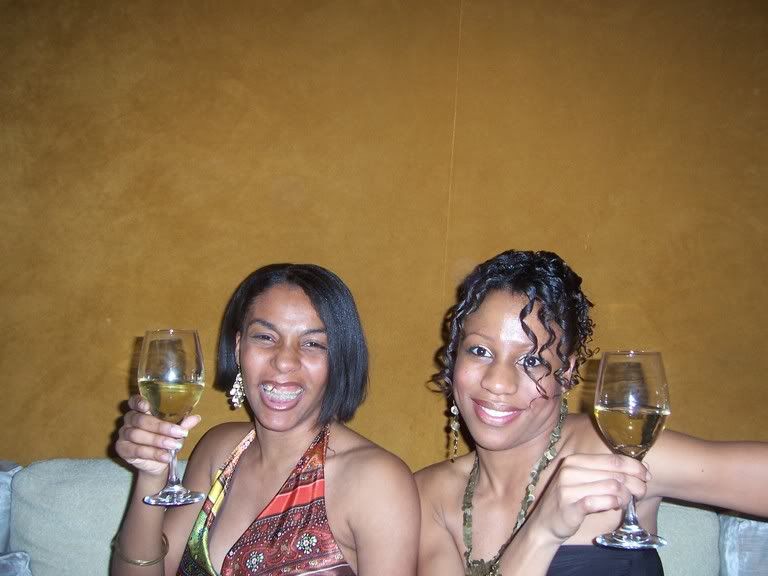 Nothing like alil Jesus Juice to get the party started! AMEN!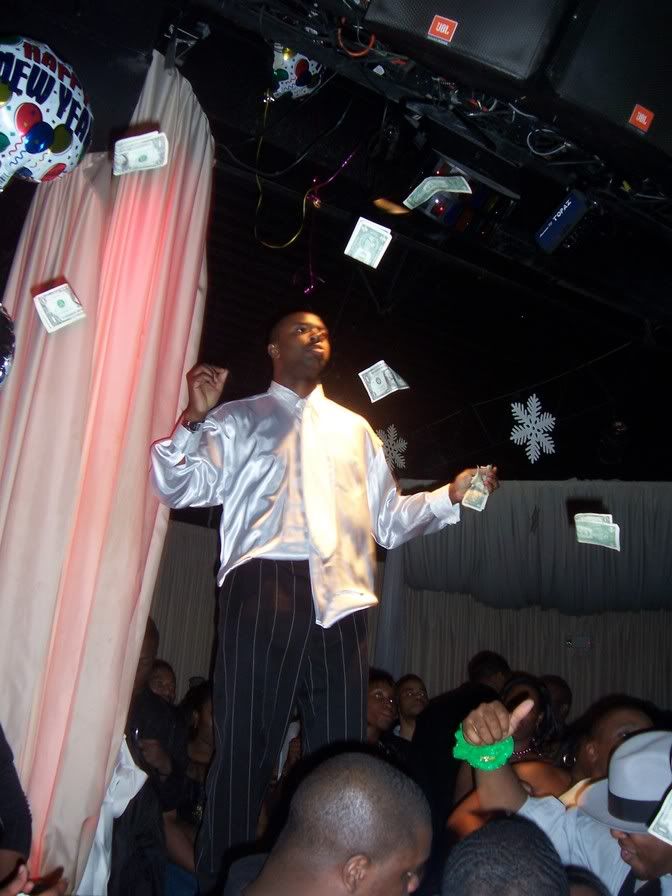 5, 4, 3, 2, 1...HAPPY NEW YEAR!
Thanks to this dumbass I pocketed 2 dollars and Agent 80 got 4 dollars. Which we promptly spent on a tacos the next day...
The same guy and this girl who soon after this moment has a
Janet Jackson-like wardrobe malfunction
on stage. It's always the one damn time the camera isn't on!!
My last look for 2005.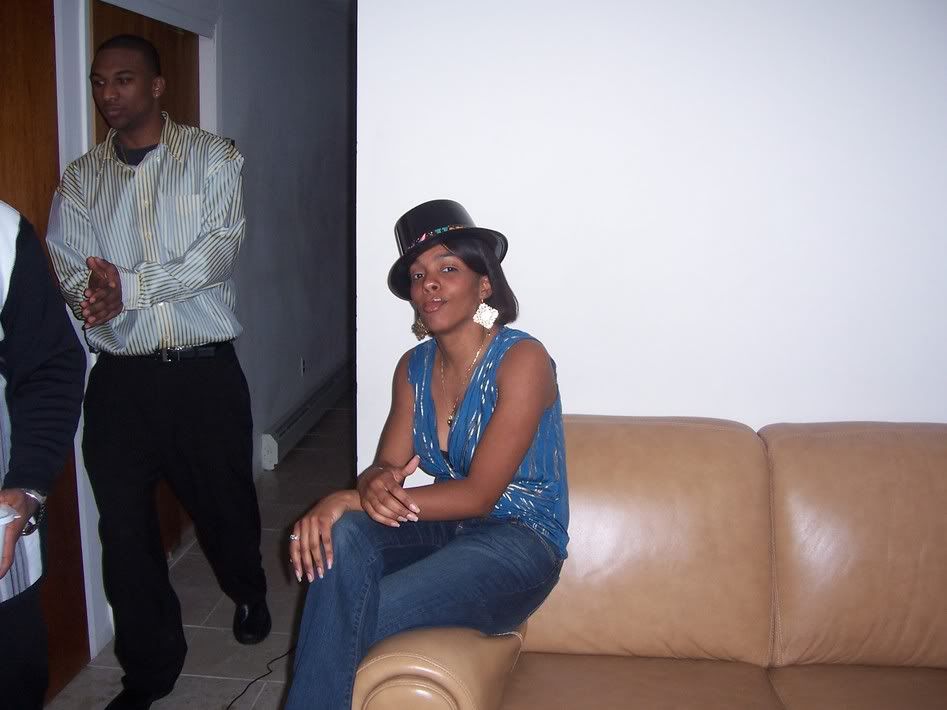 Pimpin' ain't easy... It's just not hard for me...
Make everyday count!
Love,
your friendly neigborhood Agents 80, 81, 82.
Posted by TastyKeish at
3:37 AM
3 comments
3 Comments:
Agent 81 those pictures came out really nice.
Agent 82
yeah pimping aint easy agent 81, I neeed a digital blackbook to keep my "hoes" in check!!!! LOL
-Agent 80
u look prettiful.
Blogroll
No blogroll yet, but it's on its way!